by Flint Adam, Nolensville resident & Realtor®
Monday, February 15, 2016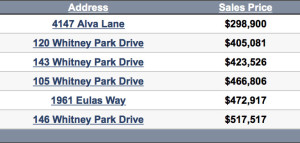 I hope you're staying dry on this soggy, cold Monday. Blech!
The second full week of February was not a good one for the resale market as no existing homes closed.
Builders, however, brought six homes to the closing table with the highest sales price netting over half a million dollars.
Here is your breakdown of Nolensville TN single-family-residential transactions for the week ending 2/14/2016 as reported on MLS:
– Total sales closed: 6 (1 Davidson Co., 5 Williamson Co.)
– Highest closing price: $517,517 – 146 Whitney Park Drive in Burkitt Place
– Number of new construction homes sold: 6
– Number of existing (resale) homes sold: 0
– Avg. Days on Market for the existing (resale) homes sold: N/A
---
Understanding Radon In Our Area…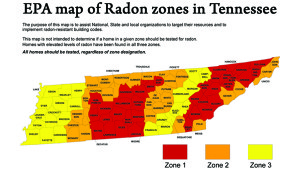 Were you aware that Nolensville is located in a prime area for radon gas? Did you realize that radon is the second leading cause of lung cancer?
There are typical ways radon can get into your home… and there are ways to detect and remediate it.
Check out this article and learn more.
---
Builders Must Remember the Millenial…
Many builders are conditioned to think about the baby-boomer way of doing things, but millennials are now the largest segment of home buyers – and only getting bigger!
Nolensville is well-suited for Millenial tastes, and the market still offers great first-time home-buyer options!
---
Could Your Home Be Making You Sick?…
Here's an interesting article about the way we live and whether it could be making you sick. Here are some noteworthy things to consider and look out for to make sure you and your family remain healthy and happy at home.
---
Words of Wisdom…
These words are not mine, but I'm always seeking and sharing inspiration:
"Only those who have learned the power of sincere and selfless contribution experience life's deepest joy: true fulfillment."
~Tony Robbins
---
I'm a Nolensville TN resident… I'm a Nolensville TN Realtor®… and I always offer a complimentary, no commitment, no pressure Comparative Market Analysis for my neighbors. Please let me know how I may assist you in the sale or purchase of a Nolensville property.