I am a firm believer in continuing education – and not just the minimum standards that state regulators require of licensed real estate agents.
The real estate industry offers several designations and certifications that Realtors® may earn. They each require varying amounts of education, experience, and sales-success in order to achieve. While many potential clients just want someone with a license to help them buy or sell a home, discriminating clients recognize that agents who invest in themselves are more likely to provide exceptional service, knowledge, and negotiating ability because, frankly, these professionals take their work more seriously.
I strive to continually hone my craft by investing time and resources into licensing and education directly related to real estate. I have, so far, earned the following licenses, designations, and certifications:
---
Licensed Tennessee Real Estate Broker: A broker license is the highest real estate license one can earn. The majority of real estate agents are Affiliate Brokers, meaning they have completed the minimum requirements to hold a real estate license and report to a managing broker.
A Licensed Broker is an agent who has committed him or herself to the greatest educational requirements, professional experience, and ethical standards. An agent with a broker license may choose to remain under the stewardship of a managing broker, or strike out on their own and form a company. Flint Adam is Principal/Managing Broker of Beacon Real Estate, a company he co-founded in January 2019.
---
Accredited Buyer Representative: The ABR® designation is only awarded to licensed real estate professionals who complete specialized training that gives them the edge in understanding a buyer's perspective and protecting and promoting their buyer-clients' interests.
Before earning the ABR® designation, buyer's reps must also demonstrate proven experience in representing buyers. Further, they are committed to maintaining their professional edge by staying current on the latest issues and trends in buyer representation.
In addition to knowing the dynamics of the local market, REALTORS® with the ABR® designation understand the special needs of buyers. They have additional knowledge and experience that takes them a step beyond an agent who only concentrates on listing property for sellers. An ABR®can provide you with valued assistance throughout the transaction and help you make informed decisions that will lead to a successful home purchase.
---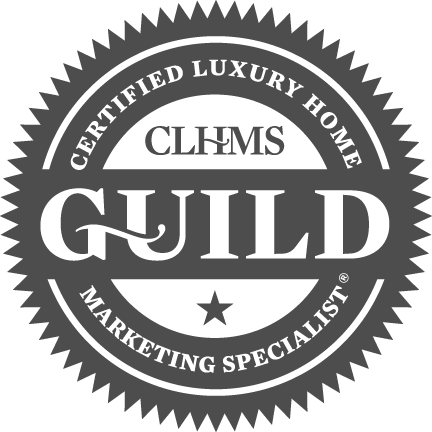 Certified Luxury Home Marketing Specialist, Million-Dollar Guild: The Institute for Luxury Home Marketing exists to help buyers and sellers of luxury homes and estates find real estate professionals with the knowledge, skills, and expertise to support their unique needs. Our members specialize in the luxury home market and have completed extensive training to build additional competencies.
Million-Dollar Guild Members have achieved the highest recognition from The Institute, and have proven experience selling properties at or above $1,000,000. Flint Adam is one of less than 100 agents in the state of Tennessee who has earned this recognition.
Members of The Institute also have access to exclusive market insights and the latest marketing strategies, enabling them to stay on top of changing market conditions and offer effective plans to sell luxury properties. This insight and specialized knowledge makes our members, especially those who have earned the Certified Luxury Home Market Specialist™ (CLHMS) designation, the best agent choice for affluent buyers and sellers of luxury residential properties.
---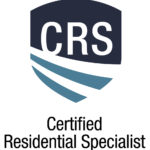 Certified Residential Specialist: The Certified Residential Specialist (CRS®) designation is the highest credential awarded to residential sales agents.
Only 3% of all REALTORS® can call themselves a CRS – with the proven sales experience, commitment, and hours of advanced training necessary to earn this coveted designation.
Yet, despite all the extra expertise you get, a Certified Residential Specialist doesn't cost any more than any other REALTOR®. In fact, the skills and know-how you get with a CRS may actually save you time and money!
---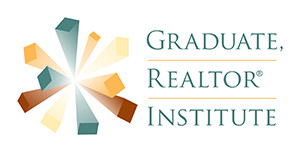 Graduate Realtor® Institute: The GRI symbol is the mark of a real estate professional who has made the commitment to provide a high level of professional services by securing a strong educational foundation.
GRI designees:
Have pursued a course of study that represents the minimum common body of knowledge for progressive real estate professionals.
Have developed a solid foundation of knowledge and skills to navigate the current real estate climate—no matter what its condition.
Are recognized nationally.
Act with professionalism and are committed to serving their clients and customers with the highest ethical standards.
---
ePRO: Social media is still relatively new, and evolving every day. An agent with NAR's e-PRO® certification is dedicated to making the most of today's social media and technology to help you with your real estate needs, whatever they may be.
e-PRO® is the only technology certification to be officially recognized, endorsed, and conferred by the National Association of REALTORS®.
Agents with NAR's e-PRO®certification demonstrate:
Advanced training in using the latest technology and social media to promote your property or find your next home
A clear understanding of the ways that e-office strategies, rich media and social networking can benefit today's consumer in a real estate transaction
Excellence in adopting, implementing, and promoting technology best practices
Ethics with commitment to use technology in fair and responsible manner
Professionalism by completing an education program designed to keep one's technical knowledge and skill sets up-to-date
---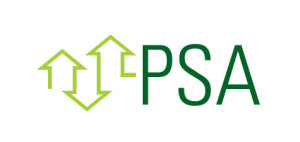 Pricing Strategy Advisor: PSA-certified REALTORS® have enhanced skills in pricing properties, creating CMAs (Comparative Market Analysis), working with appraisers, and guiding clients through the anxieties and misperceptions they often have about home values.
---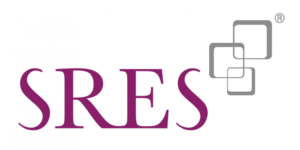 Seniors Real Estate Specialist: SRES® designees have unparalleled training and experience in seniors real estate, including:
Helping you manage the financial and emotional challenges of selling a long-held family home
Creating a customized plan to market and sell your property
Understanding your unique needs and creating a customized plan to ensure your home meets those needs now and in the future
Utilizing specialized knowledge in reverse mortgages, 401(k) accounts, and IRAs for your real estate transaction
Connecting you with their vast network of movers, attorneys, home inspectors, and other experts to help you through the process
---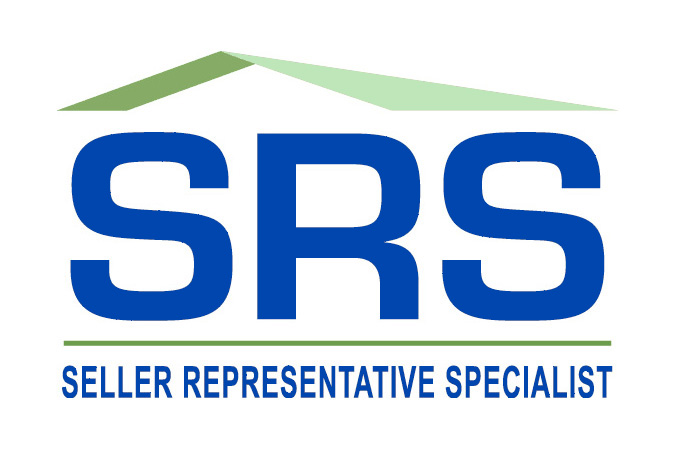 Seller Representative Specialist: When a Realtor® holds the "Seller Representative Specialist" (SRS) designation you can be assured of having a real estate sales specialist by your side that can represent your interests to the highest standards and has advanced knowledge of the marketing techniques required to attract the best potential buyers to your listing.
This SRS specialized real estate training also provides the Realtor® with advanced knowledge of negotiating skills as well as an in-depth fundamental understanding of the various ways the current real estate market conditions can affect the selling price and sales opportunities of different properties within the same neighbourhoods.
Additionally, your SRS Realtor® has completed advanced training for:
Comparative Market Analysis (CMA) preparation
Increasing the value of your property (pre-sale improvements)
Property marketing tools
Open House marketing
Multiple offer negotiations
Counter offer strategies and re-negotiations
Offer closing crisis handling
Home sellers rely on Realtor®s to sell their property at the highest price in the shortest time. An SRS Realtor® will help you reach these goals.