by Flint Adam, Nolensville resident & Realtor®
Monday, December 7, 2015
It's been quite a year for Nolensville real estate, and we now enter the final lap… coasting, it would seem.
In 2014, December wound up being the number one month of sales, driven largely by new construction. If we are to see a repeat, then there's some work to be done. The first week of December 2015 totaled only 1/3 as many sales as the same week a year ago – finishing with 5.
Here is your breakdown of Nolensville TN single-family-residential transactions as reported on MLS: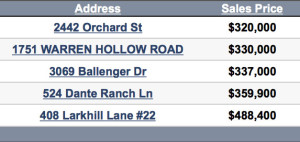 – Total sales closed: 5 (all in Williamson County)
– Highest closing price: $488,400 – 408 Larkhill Lane in the Summerlyn subdivision
– Number of new construction homes sold: 1
– Number of existing (resale) homes sold: 4
– Avg. Days on Market for existing (resale) homes sold: 40
---
Bought in 2006? Your Equity Likely Stinks…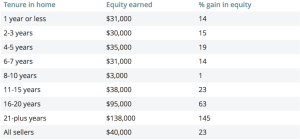 I came across an interesting article in the Nashville Business Journal about the amount of equity homeowners have gained as related to the year in which they bought.
One need only look back to the pre-financial crisis, housing-boom market to understand what years remain a dud for current homeowners trying to maximize their home equity.
In the report originally published by the National Association of Realtors, homeowners who bought from 2005 to 2007 have only gained about 1% equity on their purchase at this time.
---
Should We Be Concerned?…
A recent report by Nomura, cited by Housing Wire,  found that the sales of non-performing loans are the highest level they have been since the housing crisis began.
In layman's terms, these are loans on which the borrower is not making interest payments or repaying any principal.
While there are many markers that indicate healthy job and housing markets, this is the kind of data we shouldn't ignore. A growing subset of homeowners across the country are having difficulty paying their mortgages.
---
Williamson Watch: Commercial Real Estate Projects
If you haven't come across it before, there's another great page on the Nashville Business Journal focusing on Williamson County's commercial real estate growth.
An interactive map shows you the location and projects currently underway.
The county's population is growing faster than any of the other 94 counties in Tennessee, and is a favorite landing spot for corporate relocations.
---
Words of Wisdom…
These words are not mine, but I'm always seeking and sharing inspiration:
"If you want to be creative in your company, your career, your life, all it takes is one easy step…the extra one. When you encounter a familiar plan, you just ask one question: 'What ELSE could we do?'"
~ Dale Dauten

---
I'm a Nolensville TN resident… I'm a Nolensville TN Realtor®… and I always offer a complimentary, no commitment, no pressure Comparative Market Analysis for my neighbors. Please let me know how I may assist you in the sale or purchase of a Nolensville property.