by Flint Adam, Nolensville resident & REALTOR®
Now that first-quarter, 2023 real estate sales are drawing to a close, I have begun picking through data to see what interesting nuggets are out there.
One things that caught my eye is how aggressively David Weekley Homes reduced prices in Annecy and The Enclave at Dove Lake to clear some inventory. $40K… 50K… even $100,000 price-drops happened!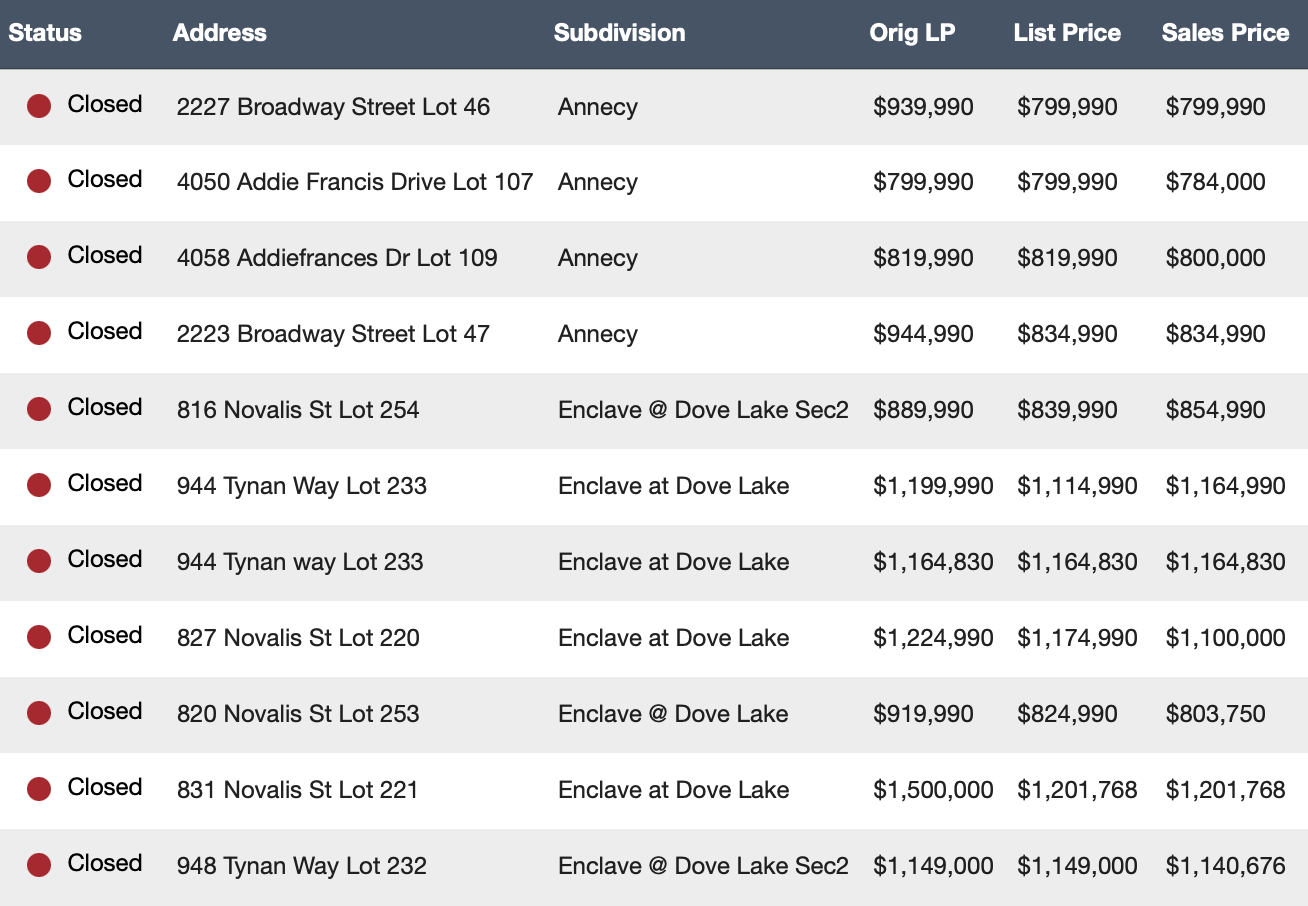 Several of the above-mentioned homes had three to seven price-reductions through the course of their marketing, and in some cases, additional price-cuts were negotiated to close the deal.
Plenty of builders offered great incentives to buyers over the past three or four months in an effort to clear new construction inventory, but few budged much on asking-price. David Weekley Homes, one of the nation's largest, privately-owned home-builders in America, apparently plays by its own rules.
The builder still has a couple spec homes available for purchase at reduced prices. If you're interested in touring them, call or text me at 615-500-6393 and I'll schedule a showing!