by Flint Adam, Nolensville resident & Realtor®
UPDATED Thursday, September 7, 2017
(County data added & mortgage rates revised)
Finally. After four months in a row of year-over-year declines, the Nolensville (Williamson County) real estate market rebounded with its strongest August in history.
Fifty-four single-family homes closed last month, per MLS, eclipsing August 2016's fifty-one. It's the first time Nolensville has had a year-over-year increase in single-family closings since February.
Sales were helped, no doubt, by a rash of late summer price-reductions in the resale market ranging anywhere from a few thousand to forty-thousand dollars in several cases.
Those price-drops helped close out summer on a high note after a notably tepid start to the prime selling-season.
April 2017 – down 19% from April 2016
May 2017 – down 24% from May 2016
June 2017 – down 19% from June 2016
July 2017 – down 27% from July 2016
August 2017 – up 6% from August 2016
While those four months of down sales might look bad, it's important to keep things in perspective: 2017 may lag behind 2016's record-setting sales, but through the end of August, Nolensville remains on pace for its second-strongest year of sales ever!

The average price for a Nolensville home that closed in August 2017 was $509,904… a 5.56% increase in price from one year ago when the average home closed at $483,039.
Homes slightly decreased in size, though, dropping from an average 3,197sf to 3,170sf year-over-year – a 0.84% change.
August has historically been good to Nolensville, and is currently on a 5-year run of year-over-year gains… the best stretch for any month in Nolensville.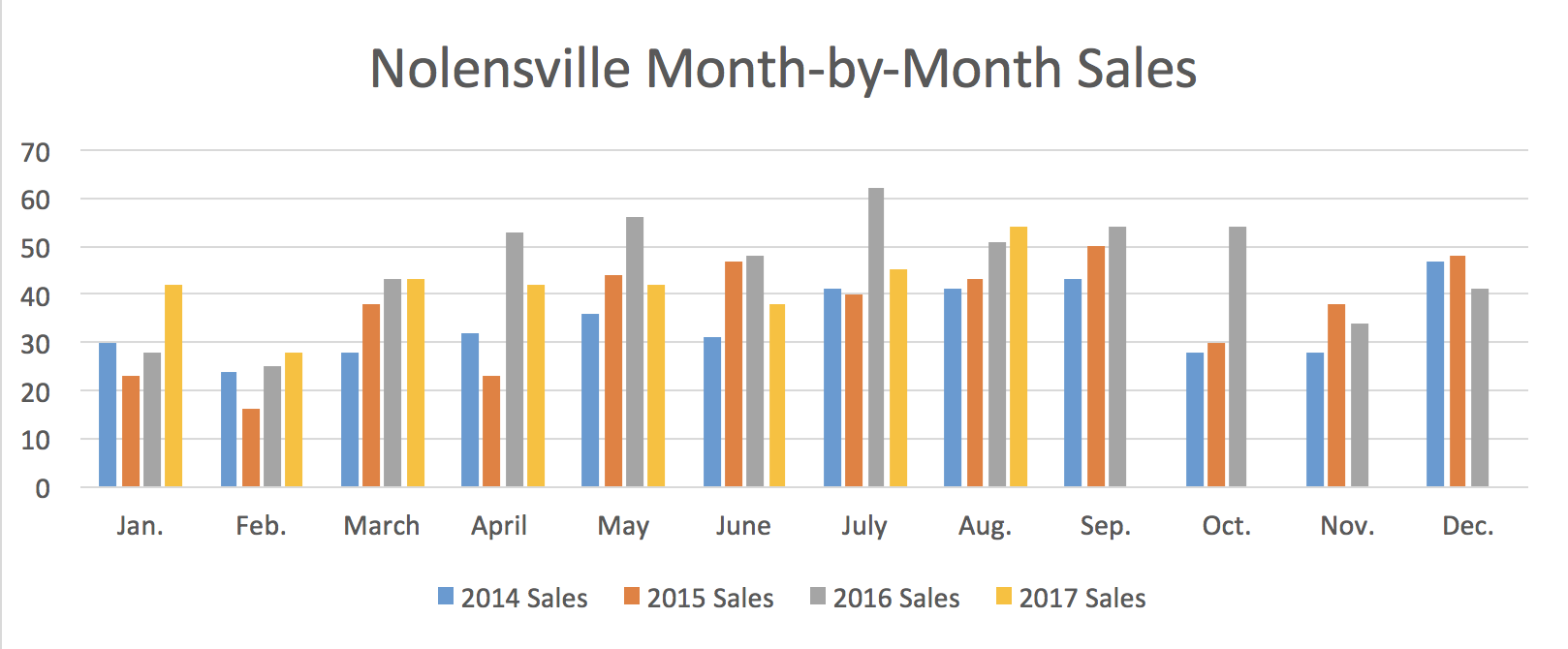 If history is any indication, we can expect a solid September before the market begins its seasonal cool down as fall gets underway. Over the past six years, September is the second strongest month of sales in Nolensville, surpassed only by July.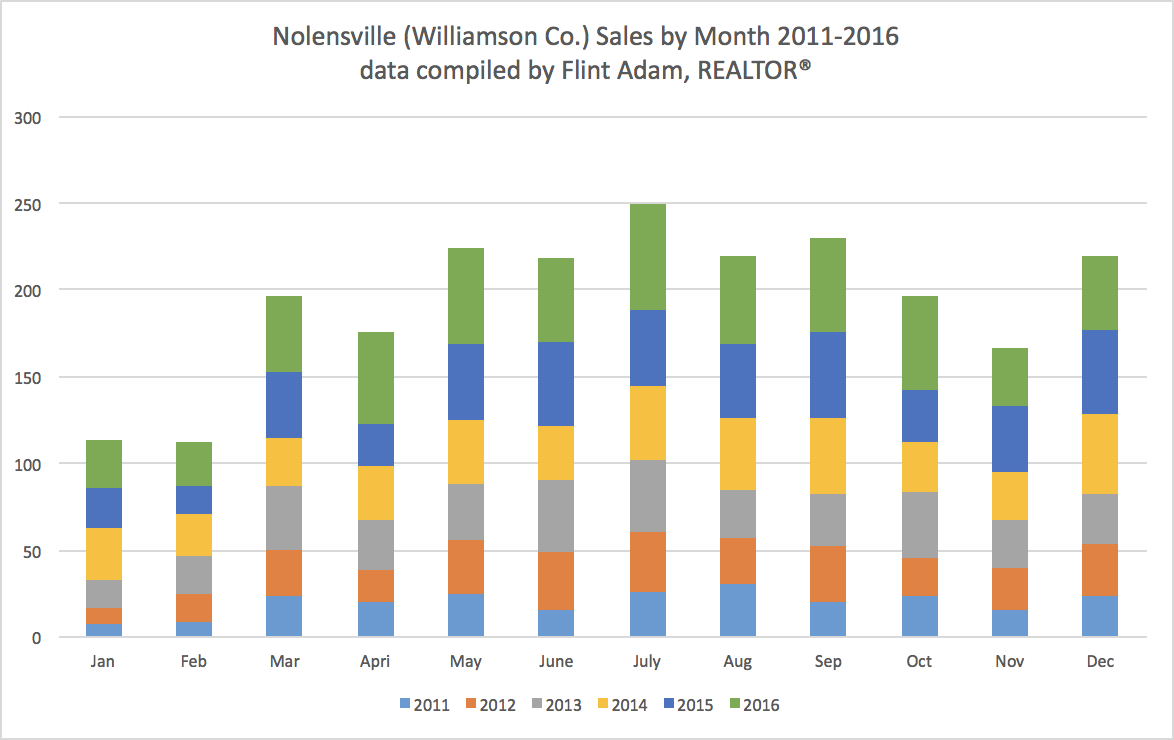 Keep up to date on Nolensville real estate! Sign up for my daily report on our town's real estate activity including what has listed for sale, gone pending, price-reduced, withdrawn, expired, and closed. Just shoot me an email asking for 'daily Nolensville update' with your name and preferred email address to flint@homesaroundnashville.com
---
Williamson County Sales Update…
The Williamson County Association of Realtors® has released its August 2017 sales data, and year-over-year sales for single-family-homes rose, though they remained off the 2015 peak.
The average price of a county home in the month of August rose for the third consecutive year.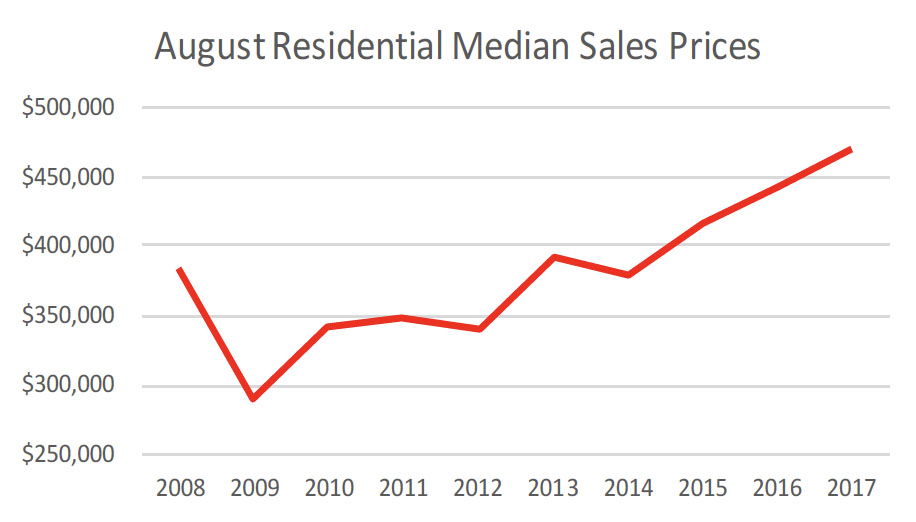 From The Williamson County Association of Realtors®: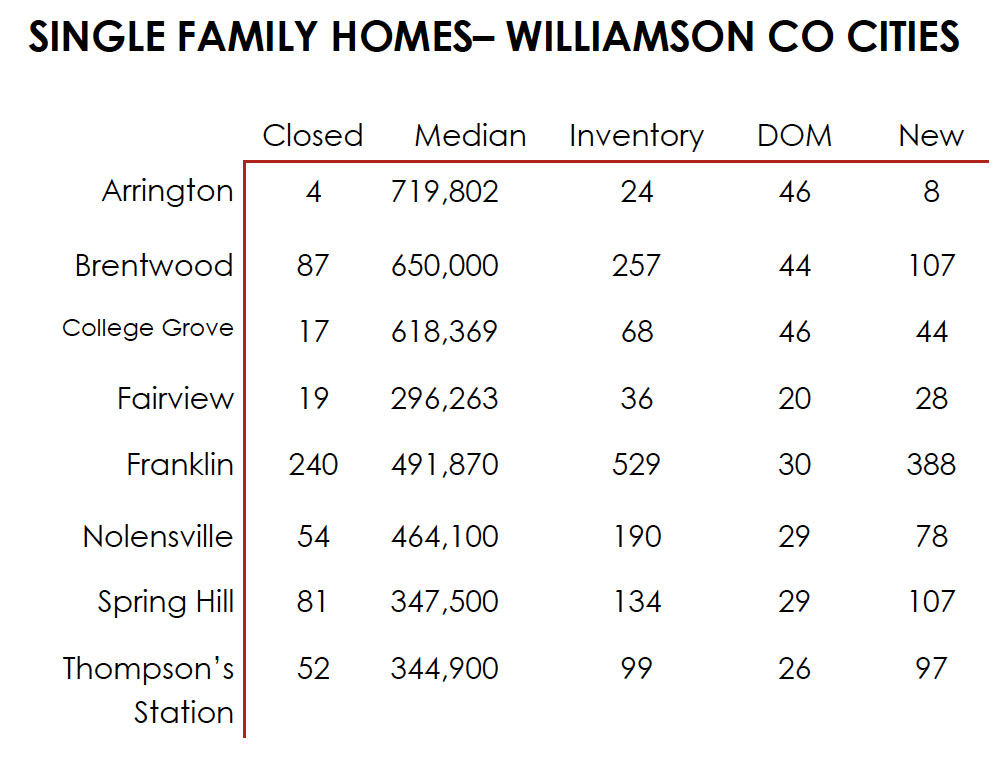 • Williamson County residential single-family home sales decreased from last months 2017 high of $489,900 to $469,400. This is still an increase from $445,000 in August 2016
• As the number of condos being built goes up so does the median sales price which rose 15.2% to $250,900 compared to $217,000 in July 2017
• DOM remained relatively the same with 32 DOM in August compared to 31 DOM in July. 33 DOM for this time last year.
• August 2017 single-family residential home inventory kept pace and increased slightly to 1,444 compared to 1,428 in July.
• The market for land remained the same with the exact price as last month at $225,000.
There aren't too many surprises in the August residential single-family home numbers for Williamson County. August median home sales remained steady but dropped slightly to $469,400 from its record high last month of $489,900. $469,400 is still strong and marks the 6th consecutive month residential median sales price has exceeded $450,000. One new number that did stand out is the jump in median sales price for condominiums (condos). The median sales price for condos in August grew 15.2% to $250,900 from $217,000 in July.
Overall, single-family residential home inventory, including condominiums, inched up to 1,492 homes compared to 1,484 in July. This number beats last month as the most available homes per month this year. Although this is positive news, inventory is still low compared to the growth Williamson County is experiencing along with demand for housing.
---
Mortgage Rates Drop…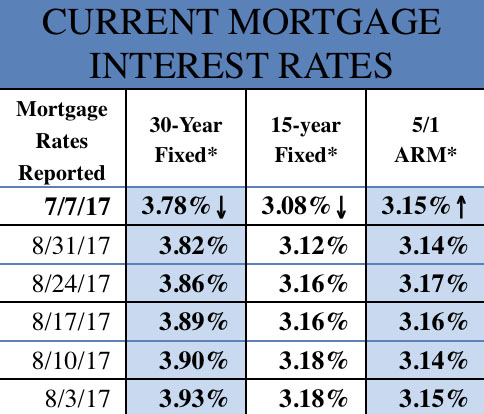 From My Mortgage Insider.com:
For the fifth consecutive week, mortgage rates have dropped to even lower levels. Current rates are the lowest they've been in 2017.
Over the past week, mortgage rates dropped to 3.78%, a decrease of four basis points (0.04%) from the previous week.
Mortgage rates have been steadily dropping throughout the year, but they've really started to hit new lows over the past month. Granted, rates aren't as low as they were at this time last year, but they're well lower than they were in January.
For the most part, mortgage rates are being held low because of global fears. While the US economy is going strong, investors are concerned about other nations.
This isn't a new problem for investors, and home buyers can easily take advantage of this.
Because the housing market is strong, home buyers are surprised to be finding themselves with mortgage rates that are well below the historic norm.
The best part for home buyers is that there is no sign that mortgage rates are going to bump higher. Rates have been dropping by large amounts over the past five weeks, and there are no signs of that stopping.
Home buyers who have yet to lock in on rates should consider looking at what rates are available to them. Just because rates went down today doesn't mean that they're going to stay where they are all week.
---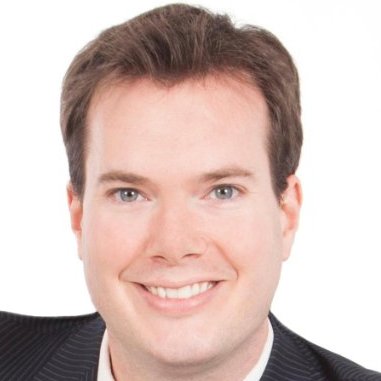 Flint Adam is a Nolensville resident and lives with his wife and son in Bent Creek. He focuses his practice in town, having served almost 60 buyers and sellers in closed Nolensville real estate transactions. Flint enjoys blogging about real estate, traveling the world, photography, and drinking wine with friends and loved ones. He is passionate about serving Nolensville and keeping it one of America's greatest small towns. His family attends The Village United Methodist Church in town.