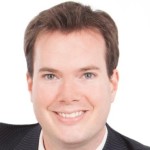 by Flint Adam, Nolensville resident & Realtor®
Monday, July 25, 2016
A couple of summers ago, I was playing on a softball team in Nolensville. Upon meeting one of my teammates for the first time, I introduced myself and said I was a Realtor.
"Oh. I hate Realtors," she said. Welcome to the team, Flint…
She went on to say she had only been involved in one real estate transaction, but the agent was horrible and the experience forgettable. Her story is not all that unique.
There is rampant distrust of real estate agents among consumers. Depending on whom you poll, the "profession" usually ranks near the bottom on the scale of ethics and honesty in business. I guess I should be happy that a recent Gallup poll found real estate agents more trustworthy than telemarketers and – gasp! – members of Congress, but the ranking still remains quite low… and agents are still found less trustworthy than lawyers. Ouch! (Apologies to any lawyers reading this.)
Opinion of real estate agents is so low, in fact, it was one of the contributing reasons why the National Association of Realtors (NAR) hired an outside think-tank to review the industry and develop strategies for improving. The aptly-called "DANGER Report" painted a grim picture… and the number one danger they found impacting real estate agents… was other real estate agents. Here's what section A.1) of the report summarized:
Masses of Marginal Agents Destroy Reputation
Hits the nail on the head, doesn't it?
There is a reason I wrote the word profession in quote marks a few paragraphs up: if you Google the phrase "profession definition" you'll read the following: "a paid occupation, especially one that involves prolonged training and a formal qualification."
Therein lies one of this industry's problems – there is hardly prolonged training… and the formal qualification? It's laughable.
In Tennessee, you can earn a real estate license by completing 60 hours of a Basic Principles of Real Estate course… pass a state exam with at least a 70 score… complete a 30-hour ethics course… and then affiliate with a brokerage. Bam! You're an agent!
There's a reason it requires no more than 2-degrees of separation to find an agent… they're everywhere! I recently called up Realtracs – administrators of our Middle Tennessee Multiple Listing Service – and was told that we have something in the neighborhood of 12,000 licensed real estate agents registered with our MLS. That's not the state – that's just our MLS!
Meanwhile, in a recent continuing education course I took, we were told how the Nashville-area real estate schools are booked for months because everyone is getting licensed! Every month, the market is getting flooded with more new agents… many of whom don't have the vaguest idea on what they're really doing.
But Real Estate Is Easy, Right?
Yeah, I hear this a lot. The outsider's perception of real estate agents is that we stick a sign in a yard and wait for a home to sell, or we drive people around, open a few doors, and then get big commission checks. There are probably a lot of agents who do just that!
It's also why there is an astronomical failure rate in this industry. I've heard different numbers within a few percentage points here, but the commonly-cited figure is that around 87% of all licensed real estate agents don't survive 5 years in the business.
That's about 9 out 10 agents.
Good Lord, why is that number so high?! Oh yeah, I remember… The real estate industry is saddled with a large number of part-time, untrained, unethical, and/or incompetent agents. This knowledge gap threatens the credibility of the industry.
Real estate agents suck!
How Do I Find A Non-Sucky Agent?
This is where many buyers and sellers contribute to the problem. They seriously underestimate the knowledge, experience, time-management, and people-skills needed for smooth(er) transactions!
Many people think, "oh, it'll be awesome looking at homes with my best friend and hey, they'll get paid and we'll have fun." Then it gets into the nitty-gritty of negotiations, disclosures, inspections, appraisals, repairs, and finance… and sometimes the words non-compliance, non-disclosure, non-licensed, non-creditworthy, and nonsense enter into a transaction.
So, here are three simple tactics you can use to improve your odds of avoiding a sucky agent…
1.) Do Your Due Diligence
According to the 2015 NAR report on Home Buyers and Sellers, 7 out of 10 buyers and sellers hired the first real estate agent they interviewed. You can do yourself a world of good by acting like a boss and interviewing multiple agents. (I'll have a more in-depth writeup on interviewing agents in a future blog.)
So yes, consider your friend or that family-referral, but also ask around your neighborhood, your town, or online and see who does a lot of business in your area or has a business-model that really speaks to you.
Also – put a lot of weight on considering an agent who does this full-time. There are so many weekend warriors or moonlighters in this business. Do you really want someone whose hobby is real estate to help you navigate these expensive, and very legal, waters?
2.) Seek Educated Agents
Second, put greater emphasis on an agent's alphabet soup. What does this mean? Well, you've probably seen that mishmash of letters behind my name: Flint Adam, ABR, CRS, ePRO, GRI, PSA.
In real estate, there are many designations and certifications one can earn. Some are easier than others to attain… but all of them show that an agent values education and credentials, and those letters are a good indicator (though, not full-proof) that the agent has a better idea than the average bear on how real estate is done.
Letters that should matter most to you, the residential client, are ABR, CRS, and GRI.
The ABR (Accredited Buyer Representative) has taken extra education specifically on the home buying and buyer representation process, and also has completed at least 5 transactions solely representing a real estate buyer.
The CRS (Certified Residential Specialist) is the highest designation awarded in residential real estate. Only about 4% of all Realtors have earned this designation. There are multiple paths to achieving this designation, but all of them require the industry's best educational courses and a large volume of transactions (minimum 25). Whenever I see I'm going to work a transaction with another CRS agent, I feel greater confidence it will go well.
The GRI (Graduate Realtor Institute) designation is additional education that furthers an agent's understanding of ethics, state law, buyer and seller representation, and marketing.
3.) Seek Agent Reviews
The simple answer here would be to look up an agent's reviews on-line. Truth-be-told, agents tend to cherry-pick the people they ask to review them. That's why everyone under the sun seems to have a 5-star rating on Zillow.
You should ask the agent for 3 references. A current client, if they have one… a recently closed client… and then a client from the year before. These will still be cherry-picked references, of course, but at the least it gives you an opportunity to question the experience these other folks have had with an agent in the past. Call them up! Ask real questions. Dig in and find out how well the agent marketed, negotiated, and understood the real estate process.
This is a simple and brief list, but my intent is to get you thinking, and at the very least encourage you to be discriminating in whom you hire. The public thinks real estate agents suck… but the public also does very little to keep them accountable.
You hold the reins. Demand excellence. You deserve it.
---
Flint Adam and his family live in Nolensville's Bent Creek community and he proudly focuses his real estate practice right here in town. Call him today at 615-500-6393 and discuss how he can help solve your real estate buying and selling needs.