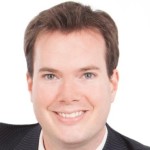 by Flint Adam, Nolensville resident & Realtor®
Tuesday, September 6, 2016
I cannot believe it's September. I cannot believe NFL FOOTBALL kicks off this Thursday! I see the light at the end of the tunnel… the crisp, fall air just around the corner… we are in the home stretch, folks.
Many of you probably care more about the first weekend of college football that just wrapped up. No matter your allegiance, it's a fair bet we're all feeling better now that some good 'ol American, TV-mayhem has returned to our weekend schedules.
And according to the weather report, this Sunday could feature some really beautiful weather for the Titans' season opener. Game on, folks!
Well, I've got some more news that may stretch your lips into a smile… if you're a current Nolensville home-owner, that is. Nolensville home prices could take another strong leap forward over the next year, at least according to some predictive analysis from a real estate analytics tool called ValPro.
I recently previewed the platform that, among other things, forecasts future home valuations. This is a much savvier tool than the likes of AVMs provided by Zillow and Trulia. It describes its methodology as such:
The ValPro approaches the valuation process similar to how an appraiser, broker, or realtor might approach a valuation:
1. Find comparable homes ("comps") to choose from that have a sale on them

2. Take the sale values of the comps and adjust them to the present based on the market trend of what has happened in the market since the comp sold

3. Adjust the value that the comp implies about this home based on the differences in attributes of the comp and the subject home (i.e. adjusting the value from the comp down if the comp is larger than the subject home)
Okay, long story short – it uses math and public data just like other Automated Valuation Models… but then it also takes into consideration its own proprietary adjustments that look at ALL area homes (even those that haven't recently sold), and estimates their present-day value based on how much the market has moved since they last sold… up to 18 years-worth of sales.
The tool also makes predictions based on market momentum. As a predictive tool, it relies on the assumption that many variables remain in place. So, let's assume the economy, job-market, interest rates, labor and materials costs, etc., all remain the same. That's asking a lot, I know, especially with a pending Presidential-election that could have great impact on several of these arenas.
So, how about those home values?
According to the ValPro tool, Nolensville home values have another strong year of growth (September 2016 – August 2017) ahead of them… considerably outpacing the Greater Nashville area as a whole:

This means a Nolensville home priced at $400,000 today would be worth $432,000 (+8%) a year from now, assuming it's of similar quality, upkeep, condition, and features as the average comparable home.
I don't think this valuation is out of the question, but again, it's a predictive algorithm and by no means fact!
As I've said before, I'm not really a fan of Automated Valuation Models… more often than not the info is bunk. But hey, it's a new toy – let's play with it and see how it all turns out a year from now!
Complimentary Home-Value Assessment and Growth Forecast…
If you're interested in learning what your home is worth today, call me up and schedule a no-obligation, home-value consultation. I'll come to your home at a convenient time for you and we'll go over its features. I'll then put together a detailed report for you. The ValPro tool is also able to forecast future home-valuations on a per-home basis, so we can take a look at that, too. (Note: it does not include data or forecasts for newly built homes – just homes one year old or older.)
Email me at flint@flintadam.realtor or call me at 615.500.6393 today for your complimentary consultation!
---
GREAT BUY IN BENINGTON – 1508 Pumpkin Ridge Ct. in Benington
Don't forget to check out one of my latest Nolensville listings: 1508 Pumpkin Ridge Ct. in our town's top-shelf neighborhood, Benington! (Click on the photo to watch the narrated video I produced).
It's one of Newmark's esteemed Fredrick Harris Estate Homes line, and is priced at a neighborhood-friendly $599,995. If you have friends and family considering Nolensville or perhaps east Brentwood, pass this listing along as it's something that may be a fit.
Check out photos and details by clicking here, and call me to schedule a personal showing!
---
Flint Adam and his family live in Nolensville's Bent Creek community and he proudly focuses his real estate practice right here in town. Call him today at 615-500-6393 and discuss how he can help solve your real estate buying and selling needs.