Ten Nolensville homes (Williamson, Davidson, & Rutherford Counties) went under contract between Friday, August 11th and Monday, August 14th at 4:30PM.
Half of those contracts were new construction… and six were in Williamson County. Properties newly under contracts ranged from a $350,000 town house in Burkitt Springs to an almost $1.3M, new construction home in Annecy.

It's nice seeing a wide range of homes and price points going under contract over the weekend. This shows continued interest in the area despite school now being in session and average, 30-year fixed rates remaining over 7%.
Speaking of…
Mortgage rates, annoyingly, continue rising despite no real reason to. Today, in fact, the 30-year fixed average reached its highest figure of 2023… at 7.24%, according to Mortgage News Daily. That's not far off the 22-year high of 7.37% that was hit last October.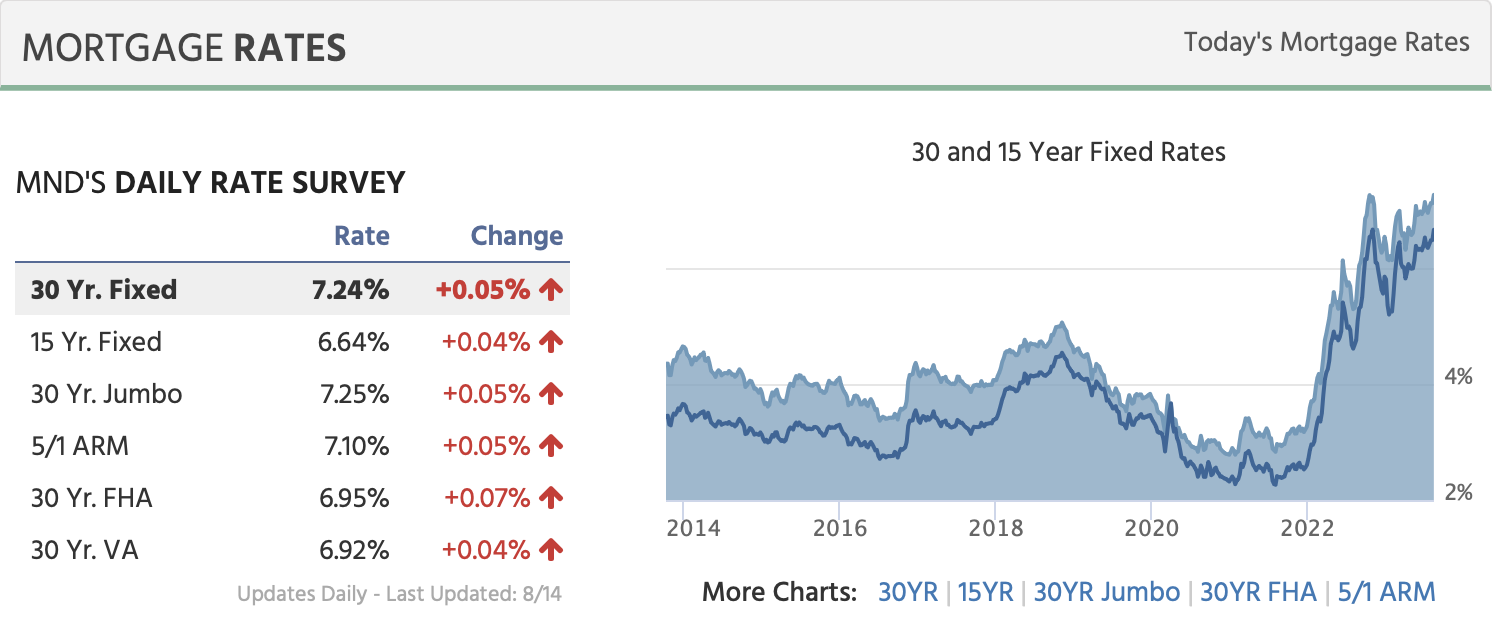 Have a real estate question? I'm here to help. Almost 200 Nolensville Buyers & Sellers have worked with me and it would be my pleasure to work with you next!