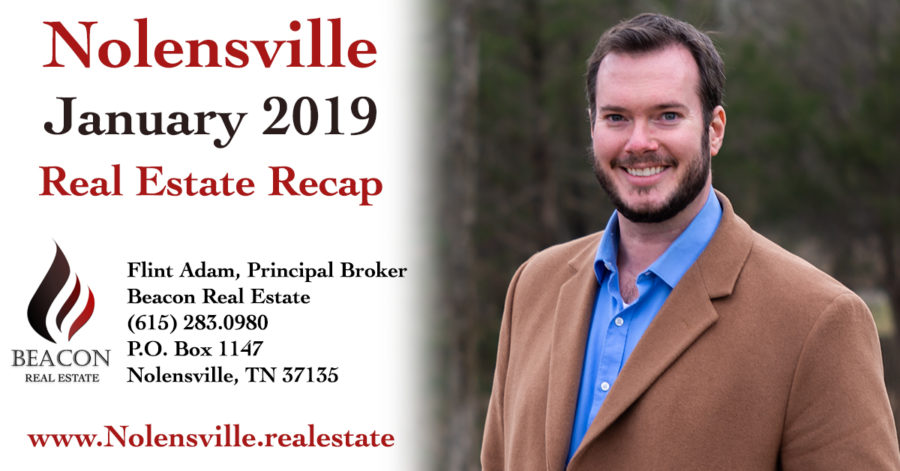 by Flint Adam, Nolensville resident & Realtor®

Nolensville real estate kicked off 2019 sales with a strong January – the second-best ever!
38 single-family homes closed in Nolensville (Williamson County) last month, though just under two-thirds of them (58%) were new construction. This is typical, though – about 55% of all homes sold here over the past five years have been new construction.
Year-over-year, sales increased 27% (38 sales in January 2019… compared with 30 sales in January 2018), and the average selling price increased, too:
2019 avg. sales price = $580,710 or $172/sf
2018 avg. sales price = $528,822 or $166/sf
Overall days on market grew considerably, though, increasing almost 83% to 53 days on market from only 29 days in January 2018. (The number is actually worse when considering existing homes only. See below for more).
Days on market is one of the key points I've been talking to prospective sellers about lately. Homes are no longer selling in a week or two like in the recent past. Today, it's much more common to see homes sit on the market a couple months (and maybe through a couple price-reductions).
Price Reductions And Longer Days On Market…
Last month, there were 15 existing homes sold and 10 of them did not fetch asking price. Part of this is likely a product of the time of year. Resales that are on the market in November and December typically sit longer because they're competing with the holidays. The longer a home sits, the more likely it will fail to achieve asking price.
Among last month's existing home-closings, the list-to-sales price ratio was 97.56%… meaning homeowners were, on average, selling their homes for about 2.44% below asking price. In January 2018, the ratio was 98.26%.
Here's another interesting fact: among last month's 15 existing home sales, 8 of them also price-reduced during their time marketing for sale.
Sellers are having to come down on their price more than they did a year ago.
And then there's days on market. Please note, this is an inexact science – days on market can be manipulated by listing and then re-listing a property with a fresh MLS number (this resets the clock to zero). Also, new construction days on market isn't very accurate. Sometimes a new construction listing is entered into MLS the day it goes under contract, so the days on market shows as zero, and sometimes new construction is listed as a 'to be built' lot and will sit for a year before someone finally chooses to build something on that lot. Numbers are all over the board and can skew results.
All of that said, I looked specifically at existing home days on market last month and saw a considerable jump from the year before:
January 2018 existing home days on market (until contract): 33
January 2019 existing home days on market (until contract): 66
That's right – days on market doubled year-over-year.
Want to Sell? You Better Price Right and Make Your House Shine…
A couple years ago, Nolensville existing home sellers could get away with selling a home that was overpriced and underwhelming, but that's no longer the case!
In today's environment, it's crucial that pricing is spot on and a home is show-worthy. Why? Two words… NEW CONSTRUCTION.
It's been there for years, but the allure seems stronger than ever right now with builder-incentives coming back into the fold. Existing home-sellers need recalibrated expectations and a defined strategy if they're going to successfully compete right now.
Williamson County January 2019 Home Sales…


Across Williamson County, there were some interesting residential sales numbers last month. While there were 2 more closings in January, year-over-year, there were also 144 additional homes available in active inventory.
Under contract inventory also fell by 97 homes year-over-year. Even more surprising – the noteworthy drop ($20,535) in average sales price.
And look at the condo closings… almost half of what sold last year despite have almost 3-times the available inventory!
Mortgage Rates – Lowest In A Year…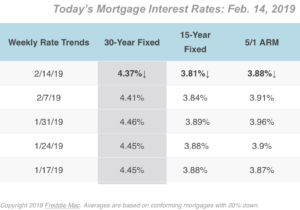 From My Mortgage Insider.com:
Mortgage interest rates are at the lowest levels in a year with softening inflation and slower global economic growth as main factors in the decline. Lower mortgage interest rates and a strong, current job market bodes well for this spring's homebuying season despite slower housing activity the last nine months.
The interest rates reported below are from a weekly survey of 100+ lenders by Freddie Mac PMMS. These average rates are intended to give you a snapshot of overall market trends and may not reflect specific rates available for you.
Schedule a Personal Consultation…
If you're wondering what your Nolensville home is worth in today's market, just want a better understanding of current trends, or are interested in relocating to or within Nolensville, give me a call and we'll sit down and cover all the bases.
There is never any obligation to work with me, but it's fun meeting people face to face and hearing their story. I'm at your service and look forward to offering more Nolensville expertise in the years ahead!
---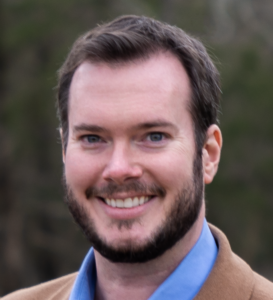 Flint Adam is a Nolensville resident and lives with his wife and children in Bent Creek. He focuses his practice in town, having served almost 100 buyers and sellers in closed Nolensville real estate transactions. Flint enjoys blogging about real estate, traveling the world, photography, and bourbon-hunting. He is passionate about serving Nolensville and keeping it one of America's greatest small towns.