by Flint Adam, Nolensville resident & Realtor®
Monday, December 2, 2019
*Note: The information below cites Williamson County sales data for Nolensville, Tennessee. There is, of course, a small percentage of Nolensville homes that exist in Davidson and Rutherford counties, but for continuity in my blogging I reference only Williamson County statistics.
**The figures below come from our local Multiple Listing Service, but are preliminary until the Williamson County Association of REALTORS releases final figures.
With a month left to go in 2019, Nolensville has already set a yearly home sales record.
For the first time ever, more than 600 Nolensville homes have closed in a calendar year. The previous sales-mark was set last year when 580 single-family homes, town homes, and condos sold.
Not even all-time-high home prices (avg. $559,259) could hold back sales so far this year. However, price-appreciation is finally losing steam after years of big gains. Through November 30th, the year-over-year average sales price in Nolensville is up only 3.09%.
November Sales Shatter Record…
November is typically among the three slowest months for Nolensville home sale closings, but 2019 surely bucked the trend. Sixty homes closed last month, landing November 2019 firmly in the top-10 highest-selling months ever in Nolensville.

The majority of the closings (forty-three… or 72%) were new construction. That percentage is not uncommon during the 4th quarter as builders are typically closing out sales that went under contract back in the spring.
Meanwhile, the average resale last month closed at a 97.63% list-to-sales-price ratio… with an average closing price of $592,100. That trails the 98.63% ratio for the rest of the year, illustrating that sellers weren't afraid to come down on price to get a home sold in November.
Breakdown of November 2019 Nolensville Sales:
The following comes from MLS data as of 12/2/2019. I'll update these with final figures from the Williamson County Association of REALTORS in a few days. Keep in mind these figures do not include For Sale By Owner or Nolensville properties outside of Williamson County:
Single-Family Homes Closed: 

60… up from 40 in October

Median Sold Price: 

$555,376… down from $572,322 in October

Avg. Days on Market: 

37… up from 32 in October

Number of new construction sales: 

43… up from 24 in October

Existing home sales: 

17… up from 16 in October

Median Sales Price/Square Foot: 

$175/sf

Average Year Built: 

2016
The highest selling price last month in Nolensville was 1104 Lusitano Court in the Benington neighborhood. It sold for $1,119,200.
Interested in up to date Nolensville TN real estate sales figures? I'll email you an HOURLY UPDATED look at Nolensville real estate activity including what has gone pending, price-reduced, and withdrawn. Just shoot me an email with your name and preferred email address to flint@theguidehome.com
---
Williamson County Home Sales…
(This section will be updated once the Williamson County Association of REALTORS releases final sales data, typically around the 9th or 10th of the month).
---
Mortgage Rates…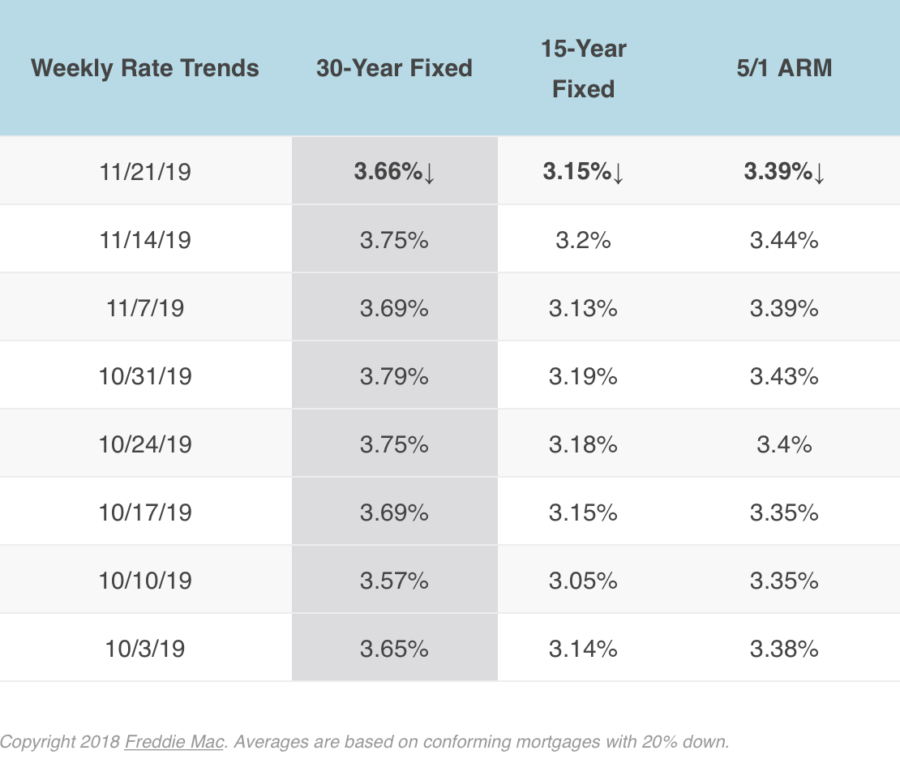 From My Mortgage Insider.com: "U.S. and China trade anxieties and protests in Hong Kong pulled U.S. Treasuries lower last week, and the 30-year fixed mortgage rate followed the same path, dipping below 4 percent," said Joel Kan, MBA's Associate Vice President of Economic and Industry Forecasting.
This caused refinance activity to decrease 8%, while purchase applications were up 7% higher than last year. Added Kan, "There may be signs that housing inventory is starting to meaningfully rise, which will help with affordability and provide more choices for potential homebuyers."
The interest rates reported are from a weekly survey of 100+ lenders by Freddie Mac PMMS. These average rates are intended to give you a snapshot of overall market trends and may not reflect specific rates available for you.
---
Don't Forget To Check Out My Nolensville Listings:
I only have two Nolensville listings left that are still in need of new homeowners. Call me at (615) 500-6393 to schedule your personal tour:
1428 Jersey Farm Road is a lovely, Jones Co.-built house that is meticulously maintained and ready for a new family to call it home.
I'm a Nolensville TN resident… I'm a Nolensville TN Realtor®… and I always offer a complimentary, no commitment, no pressure Comparative Market Analysis for my neighbors. Please let me know how I may assist you in the sale or purchase of a Nolensville property.