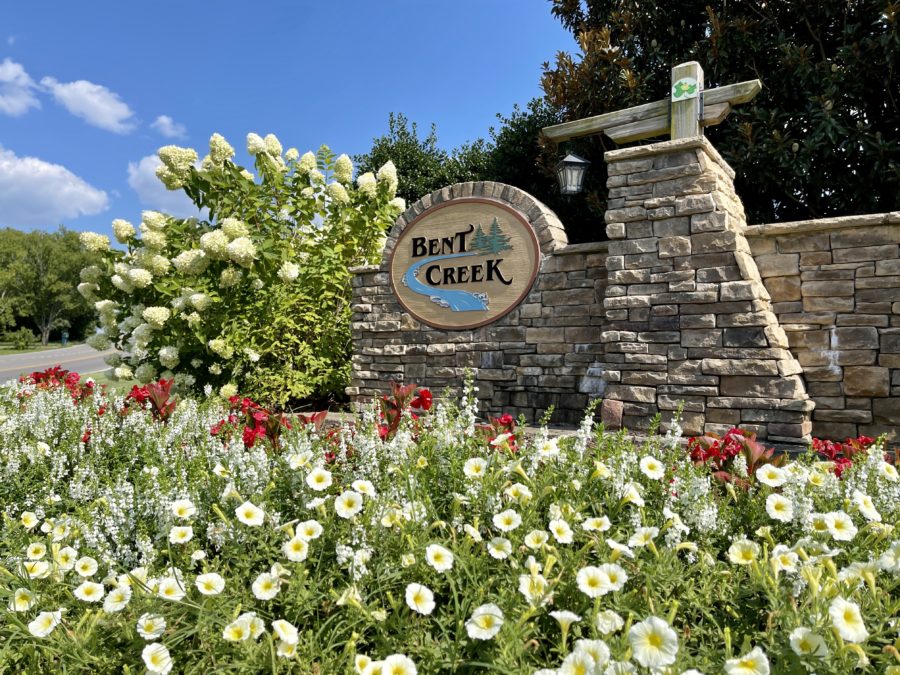 by Flint Adam, 12-Year Bent Creek resident & REALTOR®
FOR A LOOK AT CURRENT INVENTORY, SCROLL TO THE BOTTOM OF THE PAGE.
blog updated 12/5/2022
We had our first neighborhood closing of December last Thursday as 509 Dante Ranch Lane exchanged hands.
Village Real Estate represented the seller while Compass Tennessee brought the buyer, who got a $20,000 discount on the asking price.
No new listings came to market last week, and no new contract were written. As of this writing, five Bent Creek homes remain for sale, while four others withdrew from market in the past week… presumably packing it in for the holiday season.
Want a more detailed perspective on what's happening in our neighborhood, Nolensville, or Greater Nashville? Give me a call! I'm at your service. 615.500.6393
0

 NEW BENT CREEK LISTING LAST WEEK
1

 BENT CREEK CLOSINGS LAST WEEK

December 1 – 509 Dante Ranch Ln – Sold for $595,000 (original list price $615,000)

This page will be updated weekly with key Bent Creek real estate data. Further down the page, you can also check out what's currently listed for sale on MLS right here in the neighborhood.

Thanks for stopping by, and please consider me if you're planning to buy or sell – I've represented 72 Bent Creek Buyers and Sellers at the closing table!
NEIGHBORHOOD SALES STATS
BENT CREEK 2022 REAL ESTATE SALES (THROUGH 11/28/2022):
Want to know what a particular home in our neighborhood sold for regardless of date? Email me at flint@theguidehome.com for a report.
---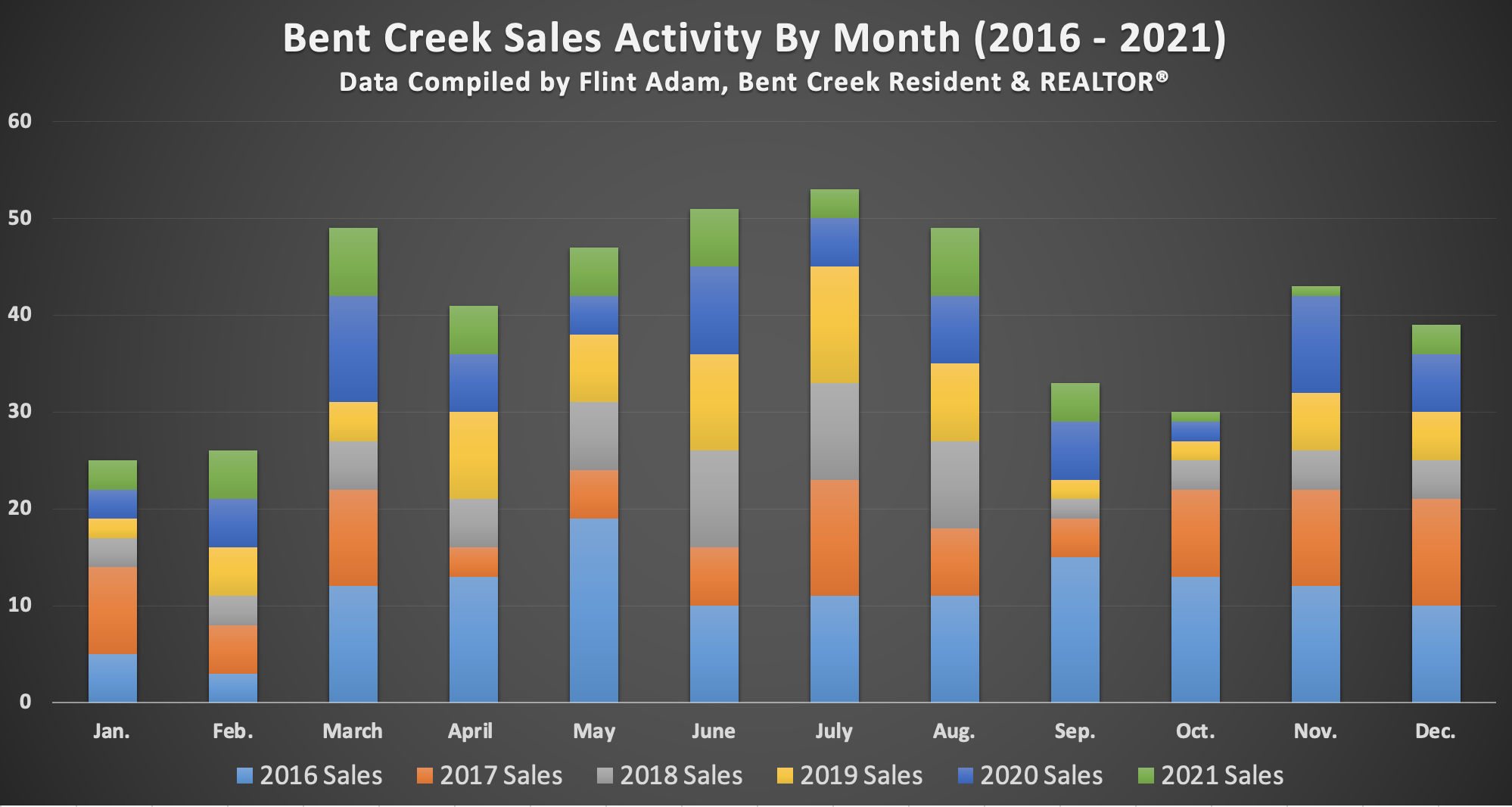 BENT CREEK 2021 REAL ESTATE SALES FINAL STATS:
Bent Creek total 2021 sales: 50 (down 32.43% year over year)
Bent Creek 2021 median sales price: $538,950 (up 16.34% year over year)
Bent Creek 2021 median sold price/sf: $200 (up 20.48% year over year)
Bent Creek 2021 average days on market: 3 (down 17 days)
Bent Creek 2021 average Sales-Price-to-List-Price Ratio: 103.32%
Bent Creek 2021 lowest closing price: $355,000
Bent Creek 2021 highest closing price: $775,000
---
SCHEDULE A NO-COMMITMENT, HOME PRICE EVALUATION:
Does Zillow know about the kitchen renovations you made last year? Can Trulia tell the difference between a custom-built Bent Creek home and one built by a national builder? No computer algorithm truly understands what makes your home unique, that's why you need to speak with a neighborhood real estate expert who has closed more than 40 Bent Creek homes!
I have earned the Pricing Strategy Advisor certification – additional education specifically geared toward making me your home pricing expert!
I am also a designated Seller Representative Specialist (SRS) with specialized training in helping homeowners sell their homes for the most money in the least amount of time!
Flint Adam's historical Bent Creek listing stats (as of 11/10/2022):
Number of Bent Creek listings sold: 58
Avg. Days on Market: 19
Sales-Price to List-Price Ratio: 100.11%


CLICK HERE and schedule your no-obligation home evaluation today!
---
CURRENT SUPPLY OF BENT CREEK HOMES: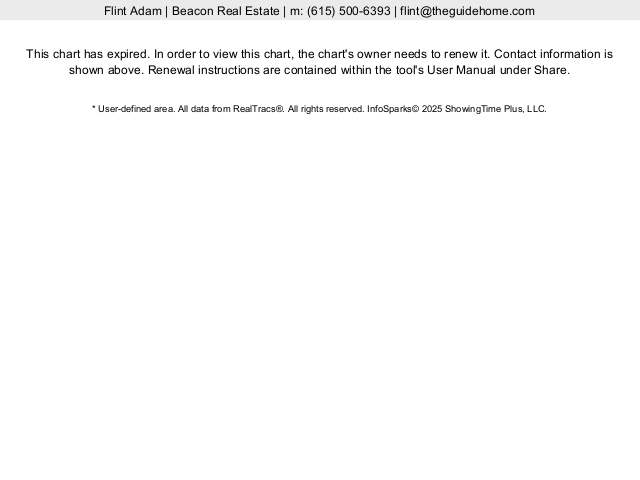 The above illustrates how many months of housing inventory are currently available in Bent Creek and Nolensville (Williamson County addresses). This includes under contract sales that are listed as "still showing, accepting back-up offers".
A normal/balanced supply of housing inventory is considered to be five to six months worth, meaning neither buyers nor sellers are at an advantage and there is enough supply that it would take six months for everything currently available to sell.
Less than six month's supply is considered a seller's market, and greater than six month's supply is considered a buyer's market.
CURRENTLY FOR SALE:

Sorry we are experiencing system issues. Please try again.